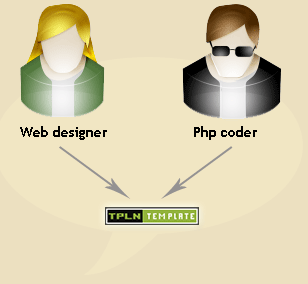 TPLN boost your PHP dev
TPLN is a fast php template engine.
The PHP code is separated of your design what facilitates the update of the design of your documents and to permit to separate work between webdesigner and PHP coder your work is built faster and it is easier to update !
Hot Features:
Easy to learn
Open source project
Powerful Plugin system (DB Pager, Captcha, Forms, Cache, Rss, Mail, Image)
Database Abstraction layer via PDO (MySQL, Oracle, SQL Server...)
Full Documentation, Friendly Community, ...